NeptuO - Hybrid thermodynamic water heater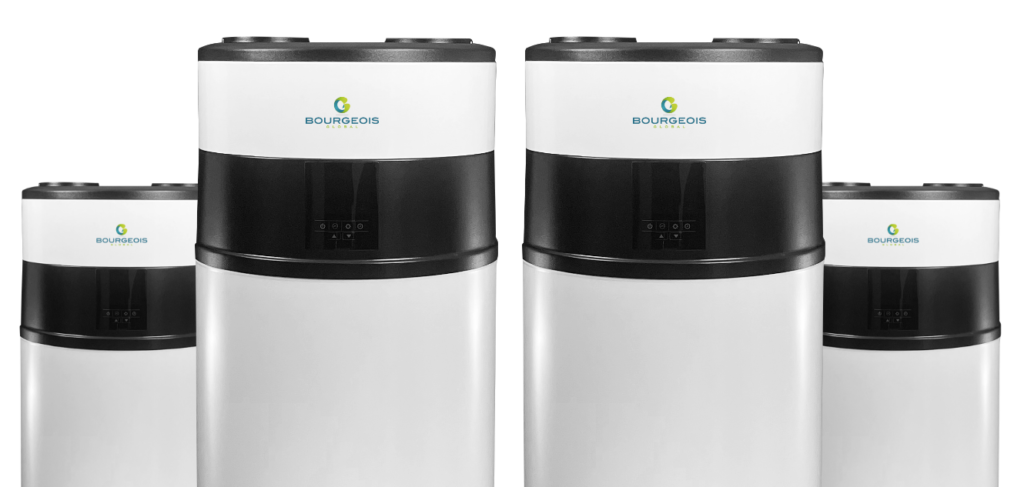 Your questions, our answers: 
A thermodynamic  heater is a small power heat pump dedicated exclusively to the production of domestic hot water. The "heat pump" part consists of a closed and sealed circuit in which a refrigerant circulates, transporting the calories captured in the external source (internal air or external air). A compressor, powered by electricity, raises the temperature and pressure of the fluid so that it transfers the calories to the hot water tank.
Thermodynamic water heaters are compatible for all homes, they can easily replace all electric tanks. Our Bourgeois Global EFFIE II thermodynamic water heaters can cover the needs of a family of up to 6 people.
Our Effie II products are compact and quiet. They can be programmed via a control screen and have different operating modes (Eco, hybrid, green).